Coil Rams
Coil Rams by Fork-Co come is sizes from Class III carriage mounting up to 50 tons at 48" load center. These attachments are built from high tensile steel and are made to fit any forklift. Style of ram are carriage mounted for hook and pin configurations and fork mounted under-slung.
We also build fork-mounted coil sleeves, slipped onto the fork blades.
Fork-Co also supplies coil handling "Kiss" forks with corner radii to enter and handle coils without using a ram attachment.
For a quote, provide us with the weights and dimensions of the coils. Ask for our carriage dimension drawing so we can accurately design the mounting group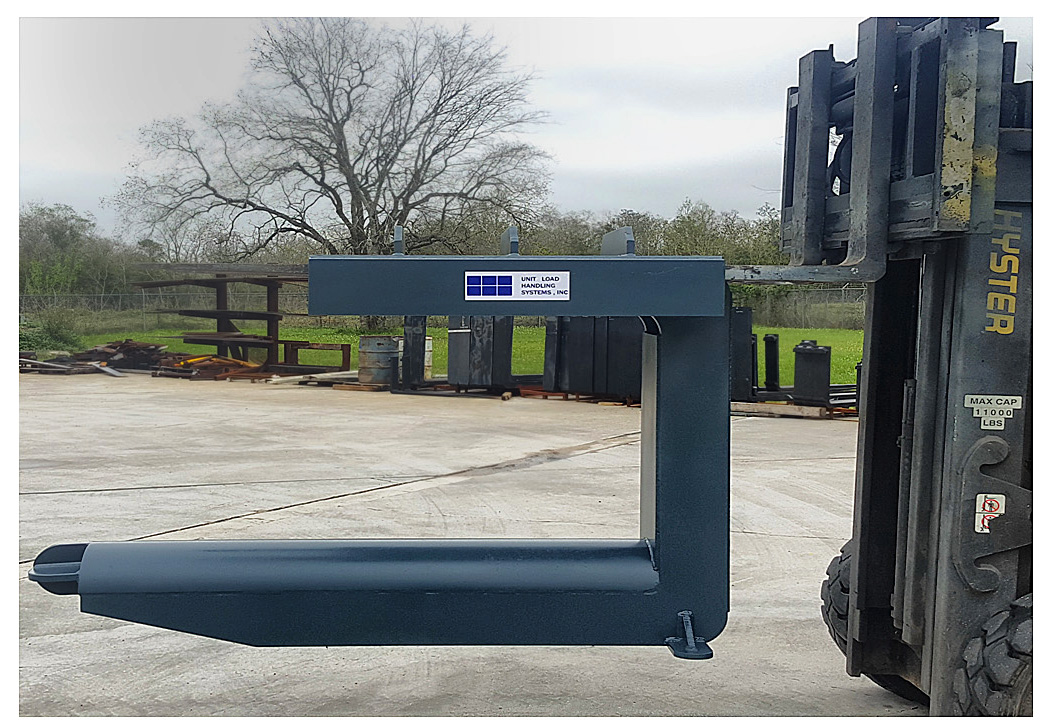 Underslung Coil Rams
These are very heavy duty rams designed for fast mounting, designed for the occasional coil handler, who does not wish to dedicate a forklift to that purpose.

Fork Mounted Coil Rams Underslung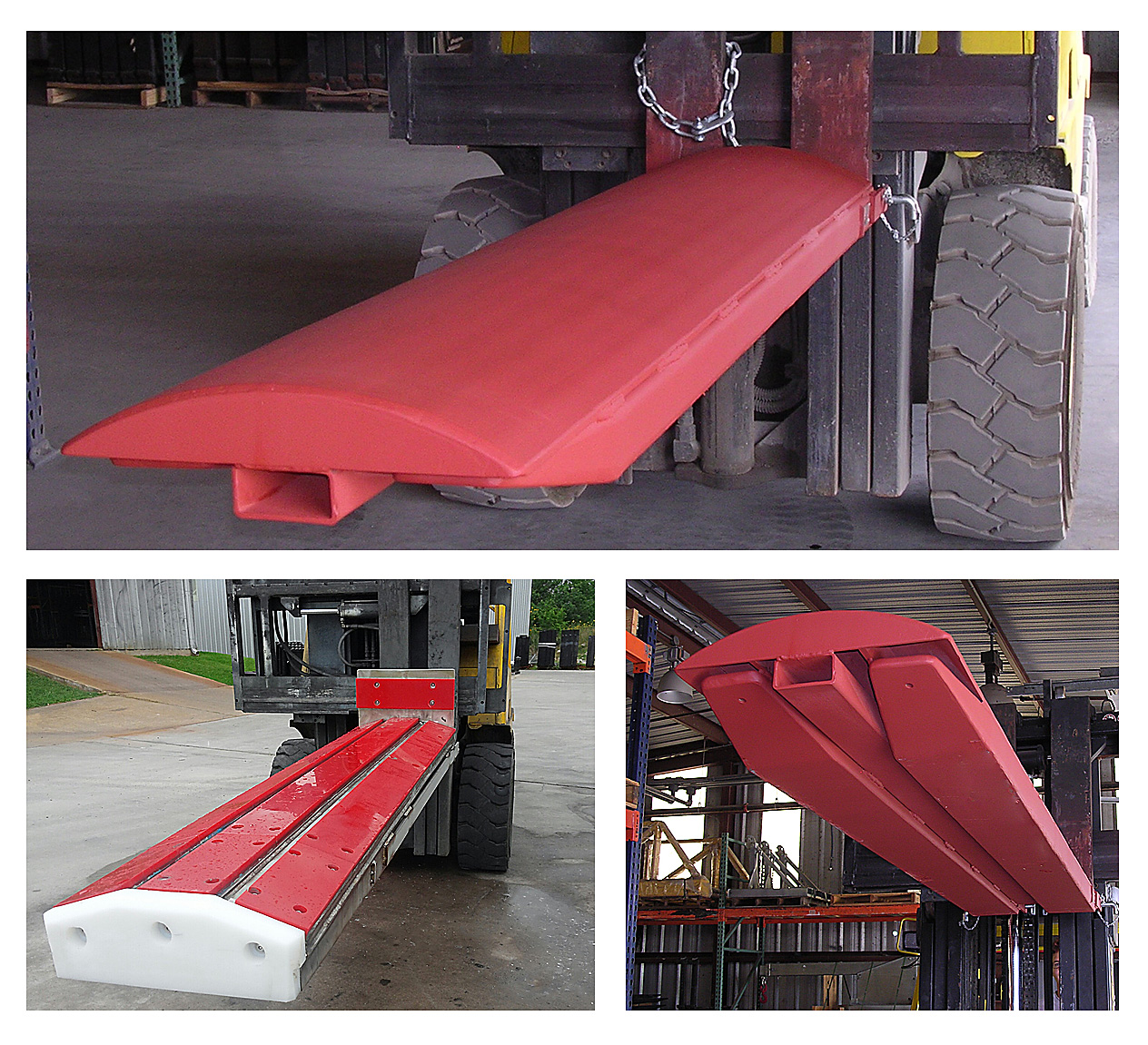 Fork-Co Leads the Pack
With our industry best lead times (4-5 weeks on complex builds), full in-house engineering and design team, on-site manufacturing and fabrication facility just south of Houston, TX, and very large standard product inventory, Fork-Co is the right choice for your project. We stand behind our products 100%, either it accomplishes your goals, or we aren't done.