Coil Rams for Pin Type Carriages
Pin Type Coil Rams
Tough alloy steel and precision design and manufacturing make the Fork-co brand a durable, rugged coil ram.

Features:
Design to fit any forklift with a pin-type carriage
Back plate is locked at bottom for positive retention on the carriage
Boom centerline from ground is variable according to application requirements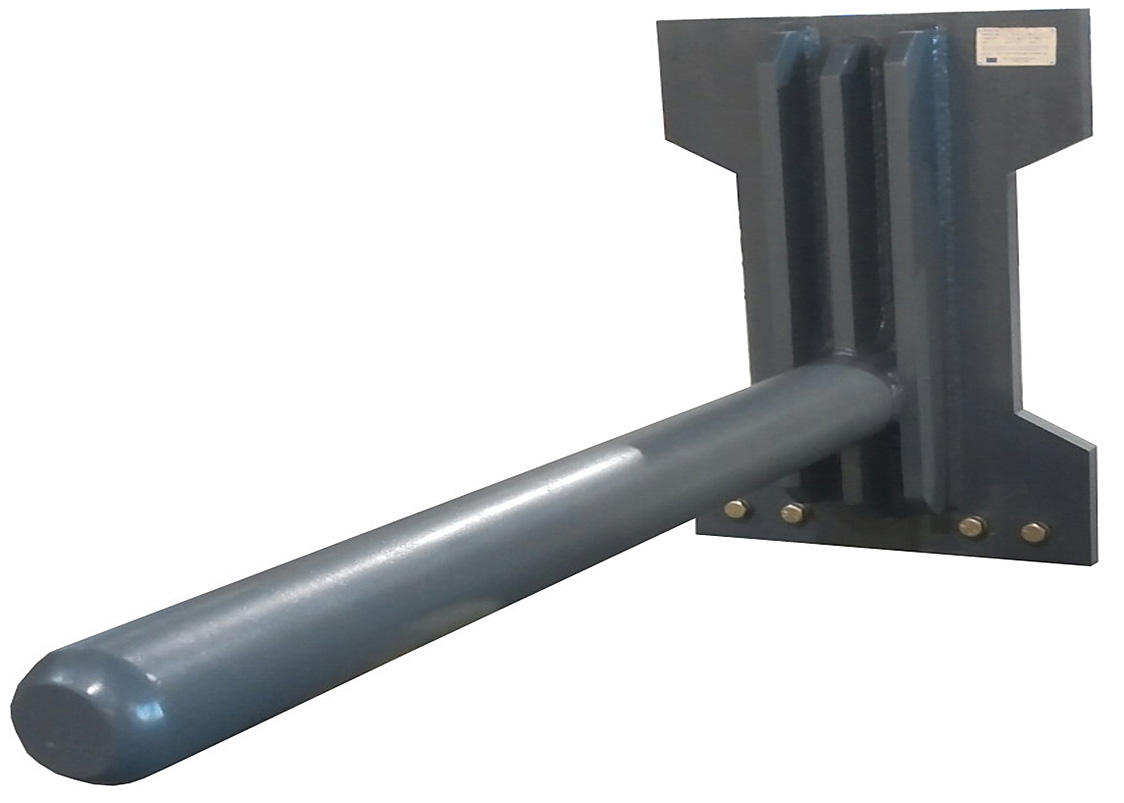 Coil Rams with Pin Type Mounting
Model No.
Capacity @ LC

Mounting
Usable Length
Diameter
ET
HCG
VCG
Weight
lbs
CRPN-36-100

10,000 LB @ 24"

Pin Type
36"
8"
3.0"
9.9"
Note A
430
CRPN-48-100

10,000 LB @ 24"

Pin Type

48"

8"

3.0"

14.3"
Note A

485
CRPN-60-100

10,000 LB @ 30"

Pin Type

60"

8"

3.0"

18.9"
Note A

545
CRPN-36-200

20,000 LB @ 24"

Pin Type

36"

10"

4.0"
9.3"
Note A

870
CRPN-48-200

200,00 LB @ 24"

Pin Type

48"

10"

4.0"

13.3"
Note A

955
CRPN-60-200

20,000 LB @ 30"

Pin Type

60"

10"

4.0"

17.6"
Note A

1050
CRPN-48-360

36,000 LB @ 24"

Pin Type

48"

10"

4.5"

12.7"

Note A

1510
CRPN-60-360

36,000 LB @ 30"

Pin Type

60"

10"

4.5"

16.7"

Note A

1645
CRPN-72-360

36,000 LB @ 36"

Pin Type

72"

10"

4.5"

21.0"

Note A

1785
CRPN-48-500

50,000 LB @ 24"

Pin Type

48"

12"

7.0"
9.9"

Note A

3125
CRPN-60-500

50,000 LB @ 30"

Pin Type

60"

12"

7.0"
12.8"

Note A

3290
CRPN-72-500

50,000 LB @ 36"

Pin Type

72"

12"

7.0"
16.2"

Note A

3460
CRPN-48-650

65,000 LB @ 24"

Pin Type

48"

12"

8.5"
8.5"

Note A

5710
CRPN-60-650

65,000 LB @ 30"

Pin Type

60"

12"

8.5"
10.6"

Note A

5925
CRPN-72-650

65,000 LB @ 36"

Pin Type

72"

12"

8.5"
13.0"

Note A

6140
CRPN-96-650

65,000 LB @ 48"

Pin Type

96"

12"

8.5"
18.5"

Note A

6565
NOTE A:
Vertical Center of gravity will be determined by the height of the coil ram from the ground. This distance is different for each application and must be specified at the time of order.

Fork-Co Leads the Pack
With our industry best lead times (4-5 weeks on complex builds), full in-house engineering and design team, on-site manufacturing and fabrication facility just south of Houston, TX, and very large standard product inventory, Fork-Co is the right choice for your project. We stand behind our products 100%, either it accomplishes your goals, or we aren't done.