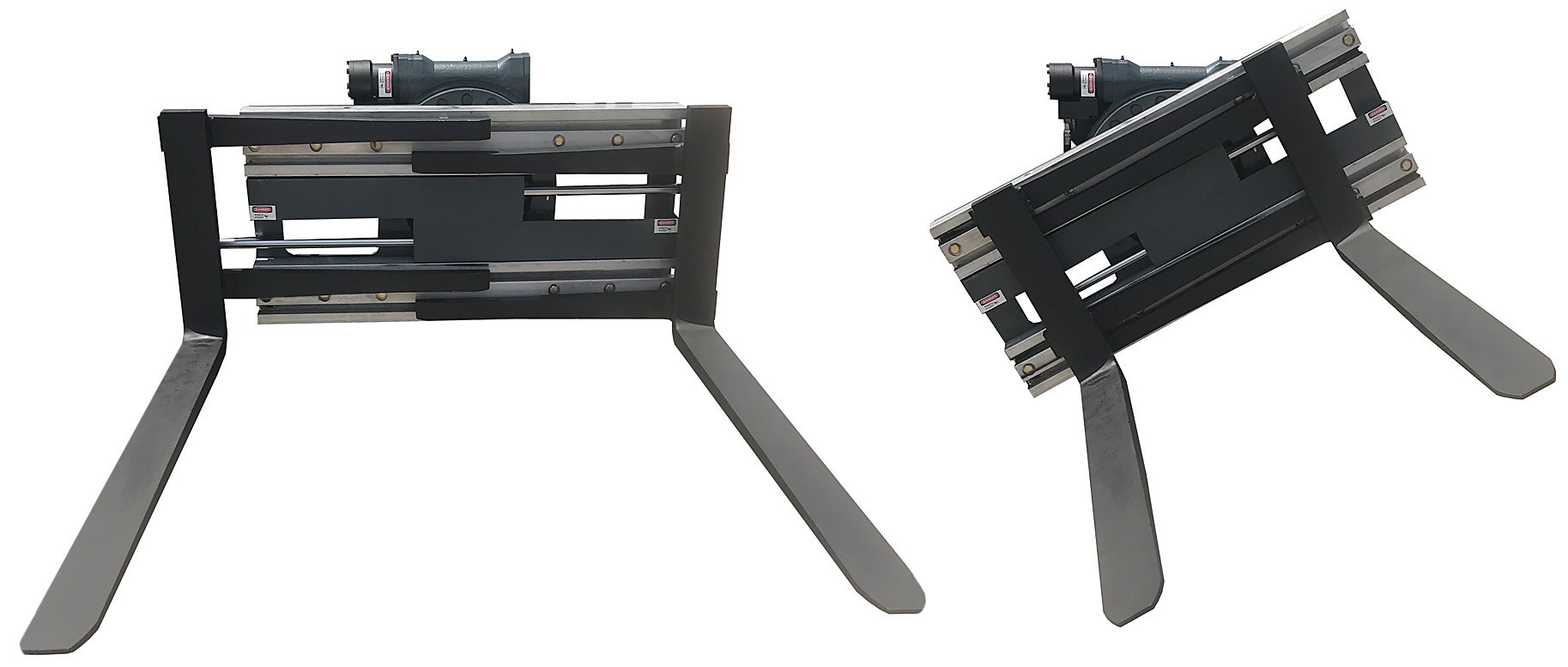 Capacities from 3,500 to 7,500 LB
This attachment is built using our FORK-CO Pallet Fork Clamp as a base. The differences between clamps and positioners are that positioners use smaller bore cylinders than clamps to reduce the stresses on the arms, and positioners have a lesser opening range. Fork positioners are not intended to squeeze and clamp the load. Pallet fork clamps are for that purpose.

Fork-Co Leads the Pack
With our industry best lead times (4-5 weeks on complex builds), full in-house engineering and design team, on-site manufacturing and fabrication facility just south of Houston, TX, and very large standard product inventory, Fork-Co is the right choice for your project. We stand behind our products 100%, either it accomplishes your goals, or we aren't done.