Poly-Coated Fork Extensions / Sleeves
Poly Fork Sleeves are welded steel box-section fork sleeves coated with thick, High Durometer, Very Tough Polyurethane.
Uses: include handling stainless steel, galvanized materials, painted, epoxy coated, plastics and finished wood products. When the fork corners, tips or steel blades are the problem, Fork-Co's poly fork sleeves are the solution and proven to give years of heavy duty service
Features:
Extremely durable, lasting much longer than vinyl or fabric style covers.
Installation is by forklift entry. Drive the forks into the rear openings.
Self-locking pins engage behind the fork heels to secure sleeves to the fork.
The steel inner sleeve is built to order to fit the host's forks closely.
Options:
Poly-Coated on 4 or all 5 Faces

For a quote, contact Fork-Co USA and provide the fork blade dimensions:
L x W x Thickness.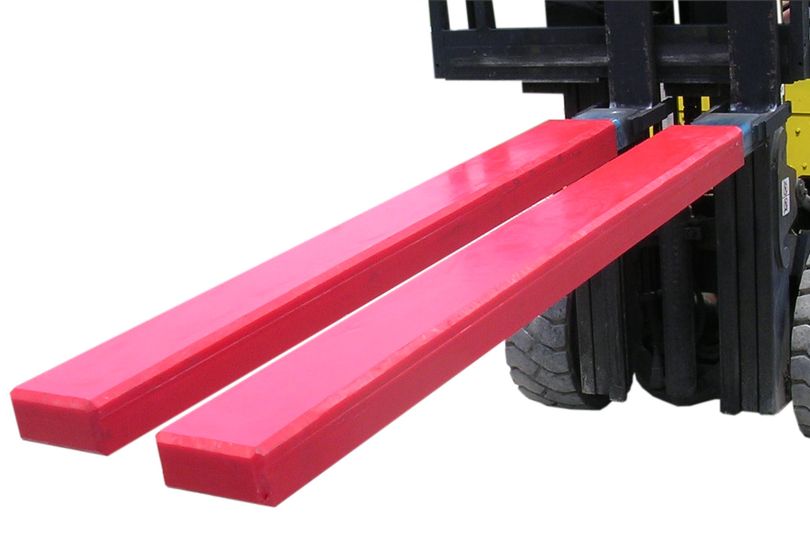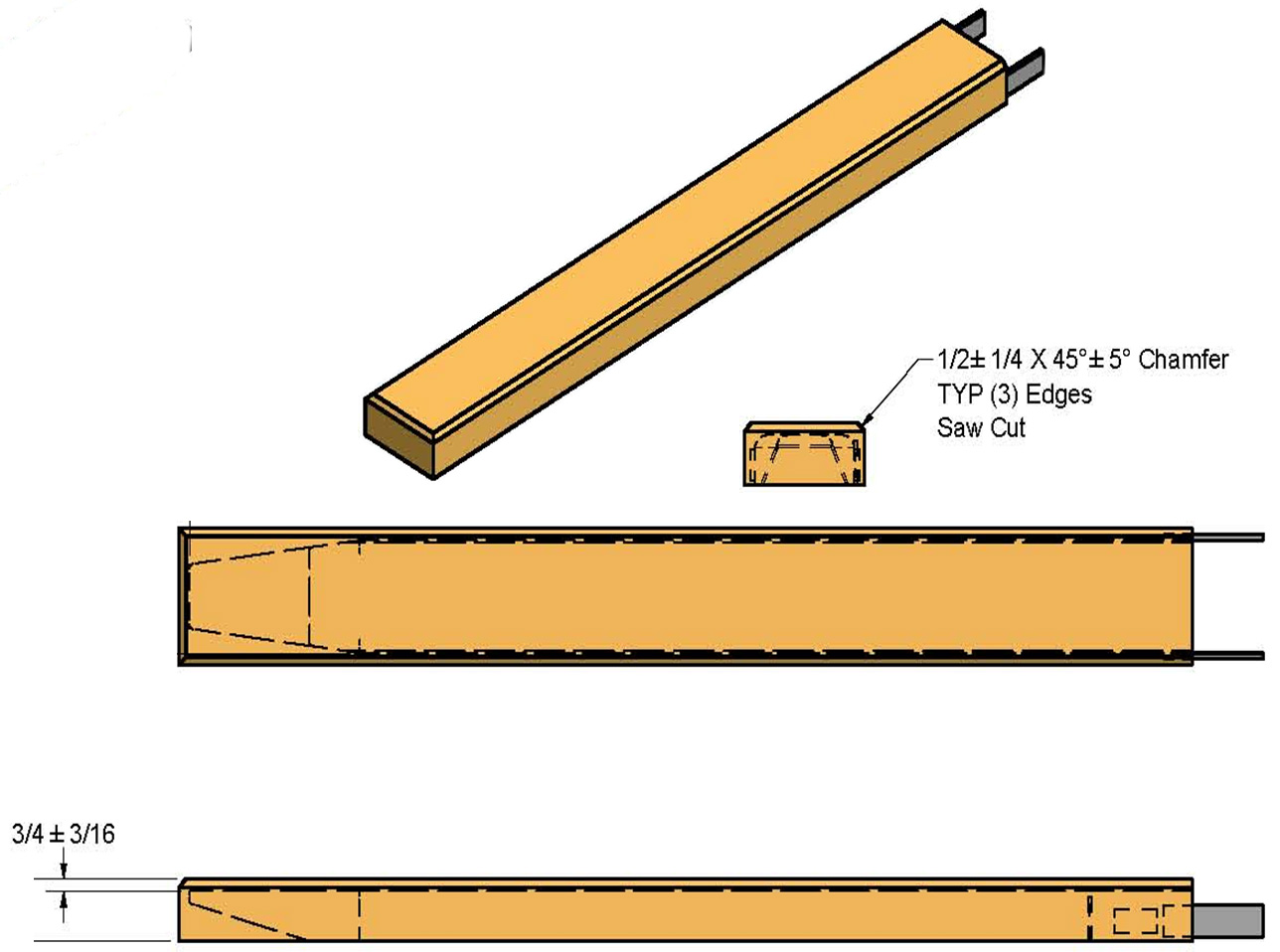 POLY
Ploy Fork Sleeves are built to match the forklift application. The forks determine the size, each pair is custom made to match your forks.
Poly-Coated Fork Extensions / Sleeves
These sleeves are used where extreme durability and load protection from carbon steel contact is needed.
These sleeves come in two types:
Four or five sided coating on a fabricated box section sleeve fork. This design is mostly used to handle coils of stainless steel or aluminum.

Sleeves with coating on the top and tip only, made using a steel fabricated base similar to a fork extension. Uses are handling sheets, beams, pipe or painted/coated finished parts.
The poly coated sleeves are made the same length as the forks since they are not intended to be load bearing attachments other than to be under the load resting on the fork. They are retained to the fork using locking pins behind the heels.
The poly can be poured to most any depth required. Typically, this will be between 3/8" to ½" thick. The 4 and 5 sided models usually get ¾" thick poly all around.
What we need to know:
The length, width and thickness of the base fork.

Load description: Weight, L XWXH and materials, if known.

The inside dimensions of fork apertures or pockets, if these are involved.

The clearances under the load for sleeve entry.




Thickness of coating.