Poly Faced Extensions & Rubber Tipped Forks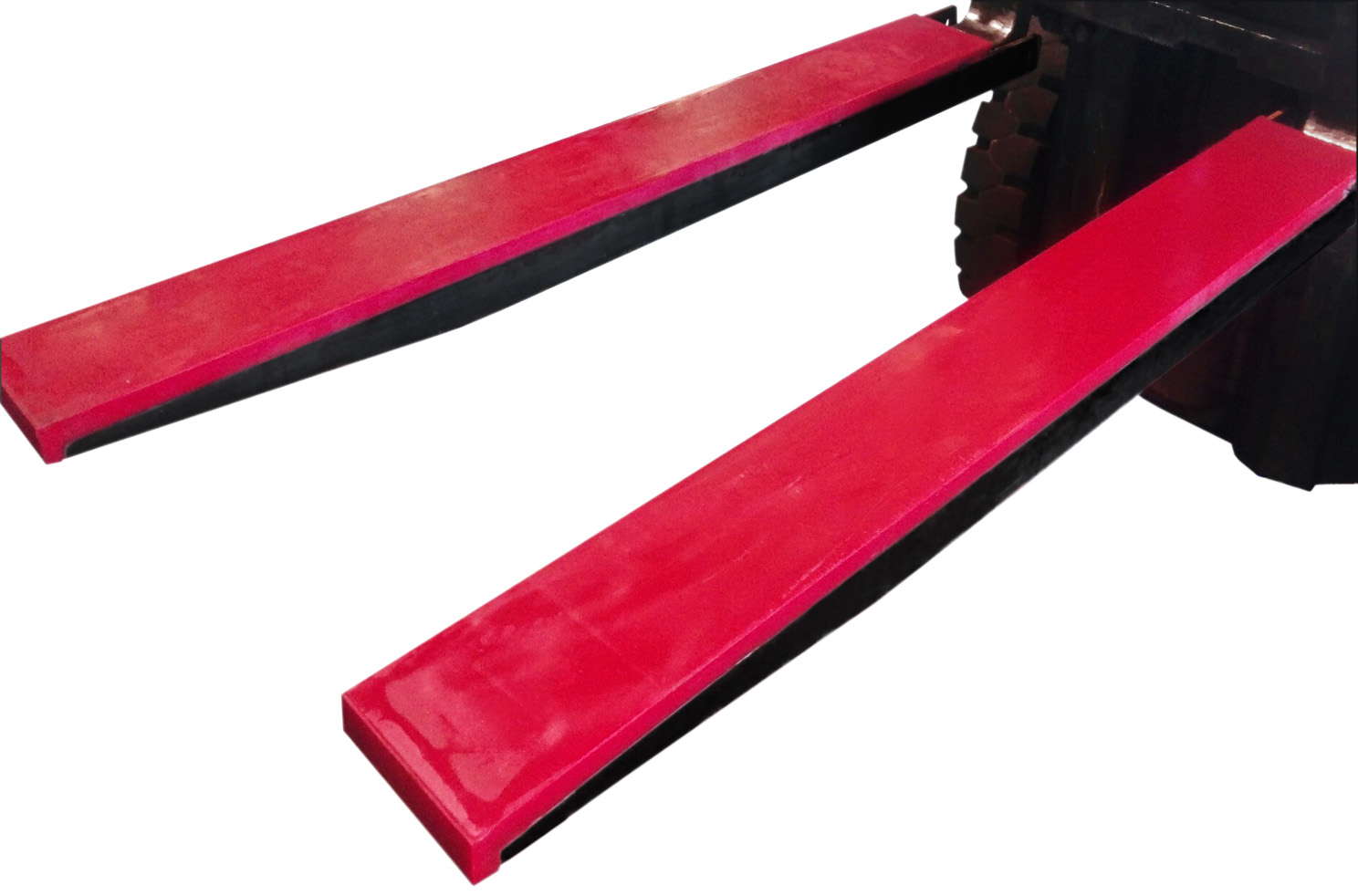 POLY FACED FORK EXTENSIONS

Poly Faced Fork Extensions by Fork-Co are steel fork extensions designed to cover the TOP AND TIP of steel fork blades with a high-durometer coating of polyurethane. Thicknesses can be varied as needed. These tough covers protect stainless steel, tubing, wire coils, sheet metal, fiberglass, painted surfaces, etc. Anything that can be scratched can be protected by our POLY FACED FORK EXTENSIONS.



RUBBER TIPPED FORKS
These fork sleeves are made with a replaceable rubber bumper at the tip. They are used in work where the fork may extend beyond the load, causing damage to adjacent loads. A steel strap keeps the sleeve from raising upward and a pin locks it behind the heel of the fork.
Rubber tipped bumper forks are built to match the original fork dimensions.

POLY-TIPPED FORKSLEEVES:
These are blunt tipped sleeves that are made to fit the fork without extending the length. A pad of poly bonded to steel backing is bolted to the blunt tip. Used for prevention of load penetration and damage to loads behind the load to be lifted. The forks may be piercing plastic totes, corrugated cartons or products in "bright stack", goods in process because the forks are longer than the load being handled.
These are retained to the base fork by a locking pin behind the heel. There is a plate across the underside of the sleeve that prevents impacts from dislodging the sleeve upward, securing it to the fork blade.
Existing Fork Dimensions required to accurately quote.

Fork-Co Leads the Pack
With our industry best lead times (4-5 weeks on complex builds), full in-house engineering and design team, on-site manufacturing and fabrication facility just south of Houston, TX, and very large standard product inventory, Fork-Co is the right choice for your project. We stand behind our products 100%, either it accomplishes your goals, or we aren't done