Pipe Hold-Down Clamp Options
CLAMP SURFACE PADDING
Clamp contact surfaces can be protected by rubber pads. These are grooved rubber vulcanized to 1/2" thick aluminum backers. Pads are bolted in place and are sectioned for rotation or replacement due to wear.
Alternate Materials:
Wood
Bed Liner coating
Polyurethane
Nylon webbing
Aluminum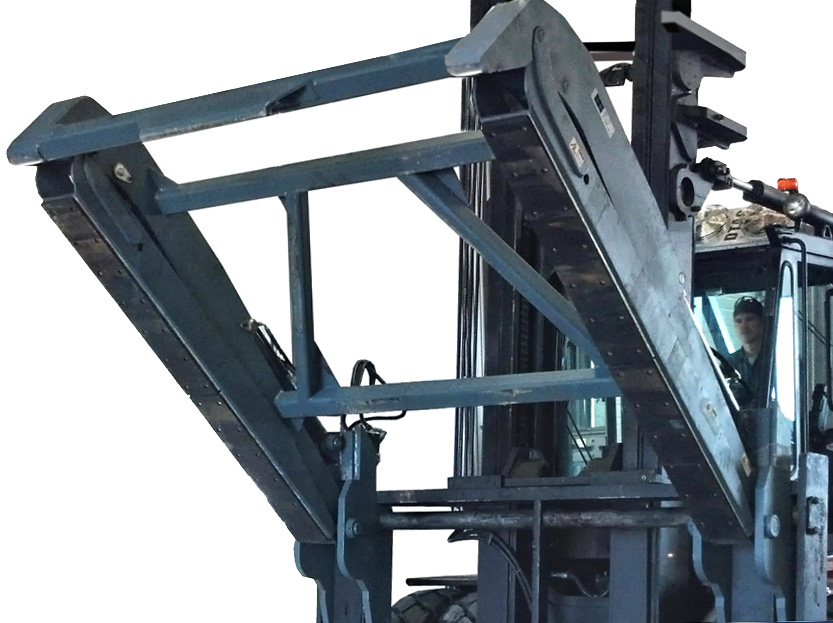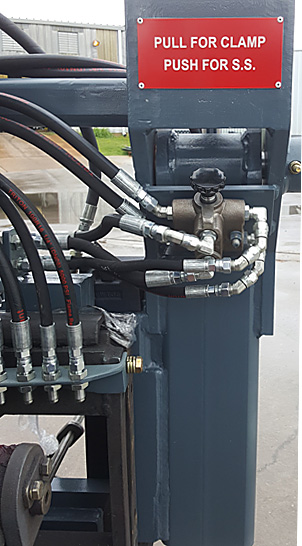 MANUAL FUNCTION SELECTOR VALVE
A manually-operated function selector that allows the pipe clamp and one other function to operate off the same hydraulic supply source.
For example, this selector will allow either the sideshifter or fork positioning function to operate on the forklift while the clamp is parked in the arms- vertical position.
When the selector is shifted, the clamp becomes operable and the alternate function is disabled.
The selected function remains operable until the selector is again shifted.