Pallet Fork Clamp Sidesifting or Non Sideshifting
Pallet Fork Clamp Sidesifting or Non Sideshifting Attachment

Uses: Recycle Facilities, Scrap Yards, Waste Bales, Foundries, Stevedores, Manufacturing, Warehousing, Wide Loads, Etc.

Features:
More uses than fork positioner
Grip and lift using lock valve
Fork Positioning
Clamping
Capacities From 3,500 Lb To 7,000 Lb
E-Profile Aluminum Frame
T-Bar Alloy Steel Arm Carriers
Self-Aligning Cylinders
Lube-Free Contoured Arm Bearings
Cylinder Protection Bumper
Specifications:
Sideshifting: 2 hydraulic functions required
Non-sideshifting: 1 hydraulic function required
Maximum operating pressure: 2000 PSI.
Recommended flow rate:
GA19D & GA20D 8-12 GPM
GA30D 8-14 GPM

Options:
Various fork lengths available
Slip on arms available to handle drums, boxes, bales, bricks and blocks
Fork cut-outs available for drum handling
Custom opening ranges available
Bolt-on mounting standard/Quick change mount optional
Solenoid selector valve
Pressure relief valve
Slip-on contact pads
Drum forks
Tire forks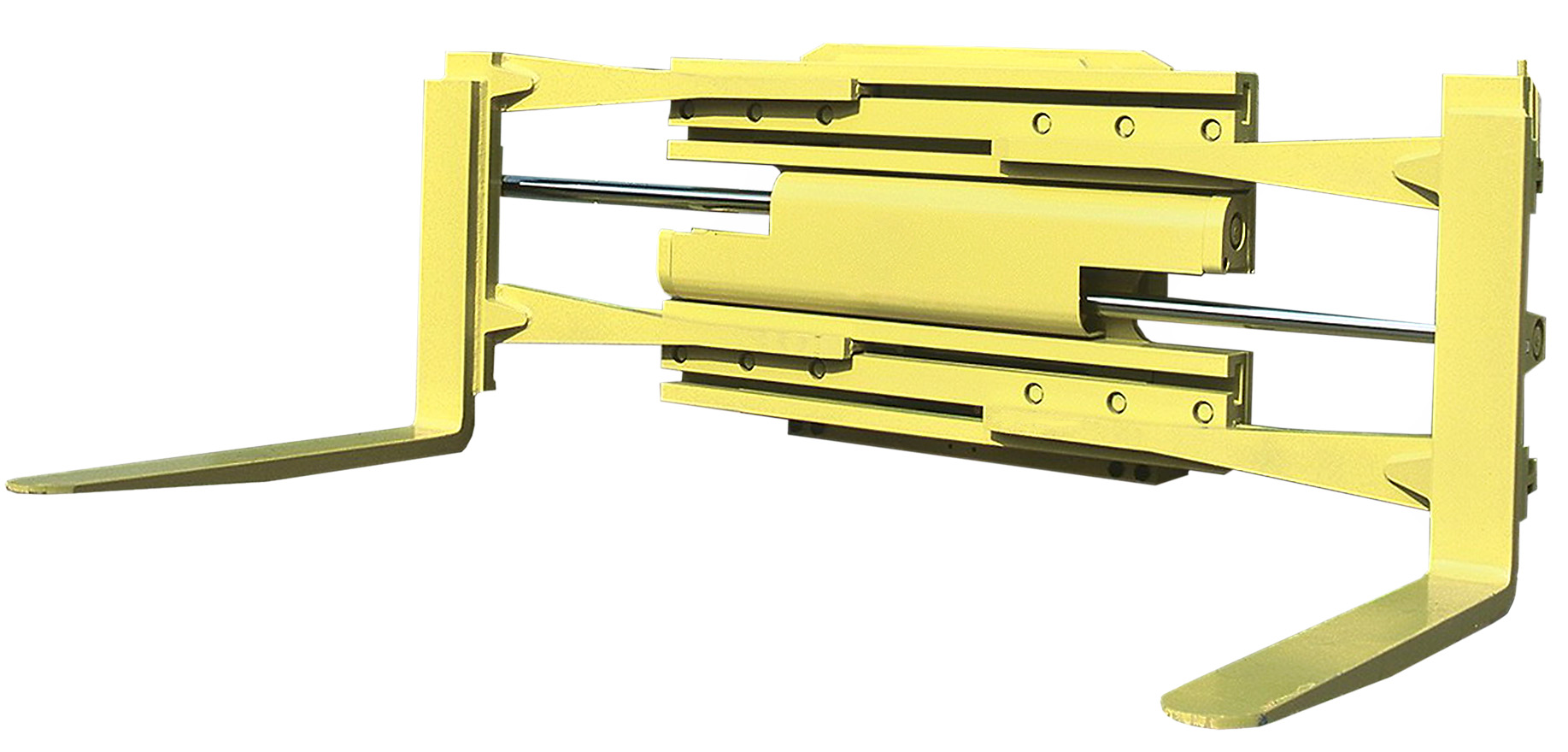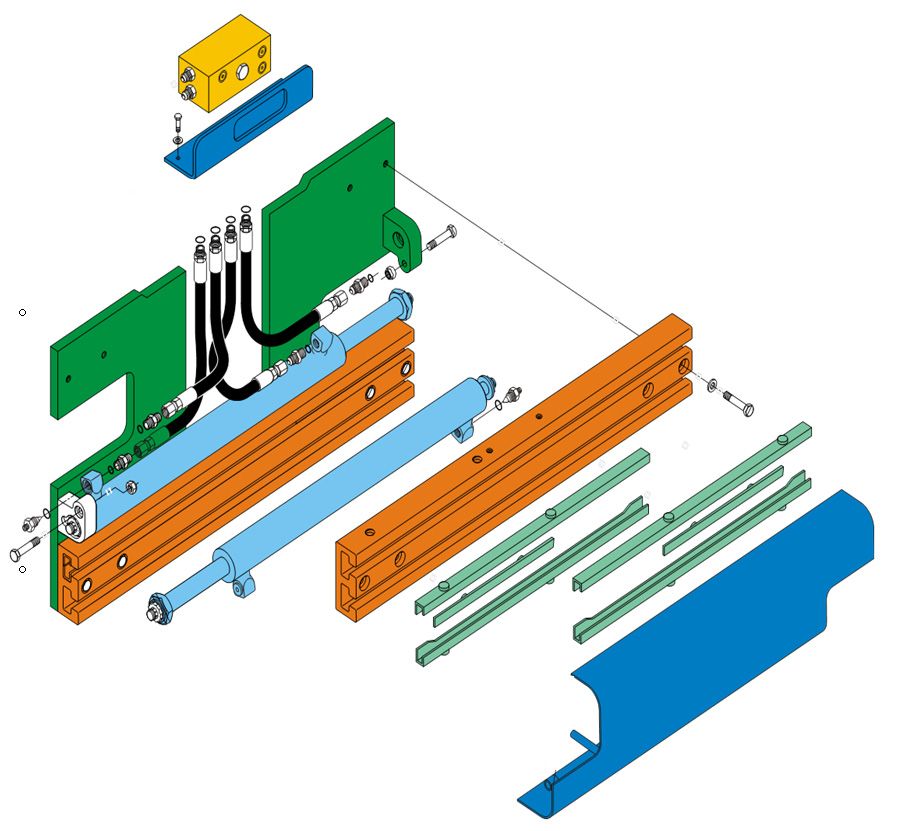 .
Pallet Fork Clamp Sidesifting or Non Sideshifting

Capacity LB @24" L

Catalog Order No.

Mounting Class

Opening Range

Fork Length X
T X W

Frame
Width
B

Height
C

Vertical
Center of Gravity

Weight
LB

Effective
Thickness
ET

Horizontal
Center of
Gravity
HCG

3500

GA19D-FCS-01A

II

16.1 - 65.3

36

37

28.7

7.28

649

7.1

6.6

3500

GA19D-FCS-02A

II

16.1 - 65.3




42

37

28.7




6.9

673

7.1

7.8

3500

GA19D-FCS-03A

II

16.1 - 65.3




48

37

28.7




6.7

722

7.1

9.1

5000

GA20D-FCS-01A

II

18.3 - 71.2

36

40

28.7




8.5

882

8.2

6.8

5000

GA20D-FCS-01B

III

18.3 - 71.2




36

40

28.7




8.4

928

8.2

6.6

5000

GA20D-FCS-02A

II

18.3 - 71.2




42

40

28.7




7.8

924

8.2

8

5000

GA20D-FCS-02B

III

18.3 - 71.2




42

40

28.7




8

964

8.5

7.9

5000

GA20D-FCS-03A

II

18.3 - 71.2




48

40

28.7




7.6

957

8.2

8.9

5000

GA20D-FCS-03B

III

18.3 - 71.2




48

40

28.7




7.5

999

8.5

8.7

7000

GA30D-FCS-01B

III

16.6 - 77





48

48

32.28




14.1

1515

9.6

8.3

7000

GA20D-FCS-01C

IV

16.6 - 77




48

48

33.5




12

1515

9.6

8.3