Crane Hook Fork Mount, High Mount Fork Jib, Quick-Attach Truss Jib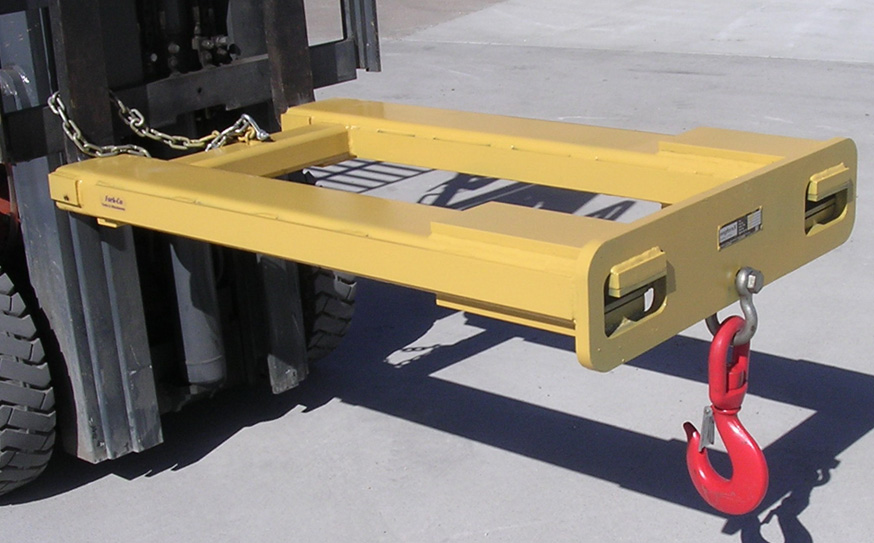 Crane Hook Fork Mount
A heavy duty, high capacity lifting hook and frame assembly custom designed for the forklift. These are customized to the job at hand and built to meet the application parameters.
Variable lengths and fork spacing, fork section sizes available.
Contact Fork-Co USA for prices and specifications.
High-Mount Fork Jib
Capacities range from 3500 LB through 10,000 LB.
Custom lengths available. Built to spec.
Elevation above forks is designed as required.
Can be built to be open between
fork pockets.
Get Your Quote Now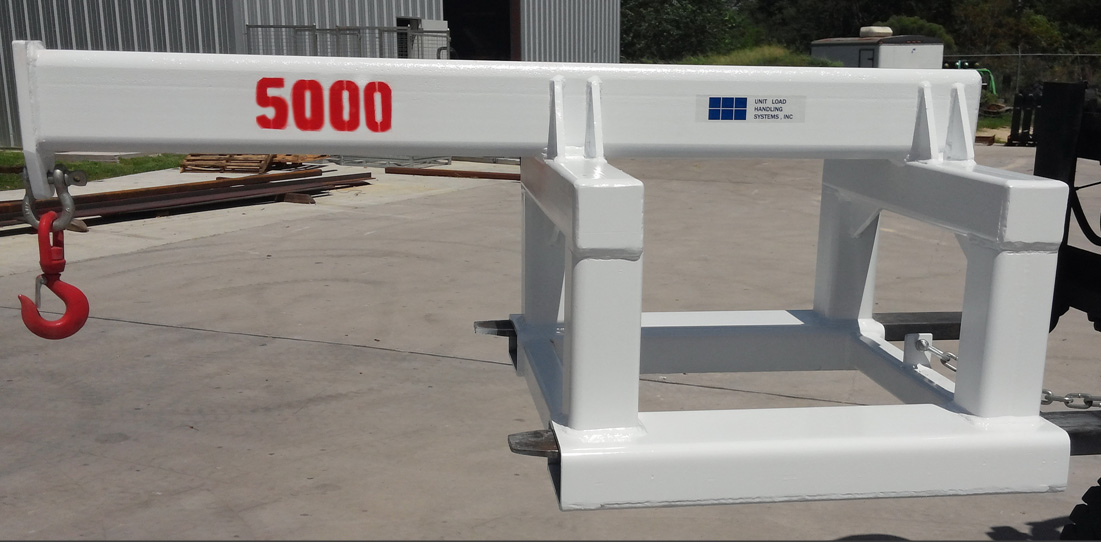 ---
Quick-Attach Truss Jibs


Designed for quick install and removal on forklifts, loaders and backhoes. Various lengths and capacities available up to 12,000 LB at 20 foot length. Coupling specifications required. Fork-mount also available.
Get Your Quote Now

Fork-Co Leads the Pack
With our industry best lead times (4-5 weeks on complex builds), full in-house engineering and design team, on-site manufacturing and fabrication facility just south of Houston, TX, and very large standard product inventory, Fork-Co is the right choice for your project. We stand behind our products 100%, either it accomplishes your goals, or we aren't done.