HD Fork Extensions with Lifting Adapter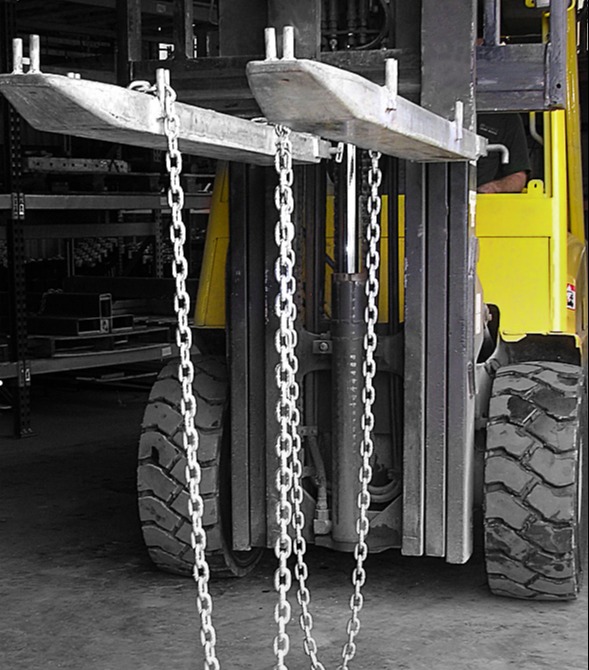 HD Fork Extensions WITH LIFTING ADAPTERS
Heavy Duty Fork Extensions with Lifting adaptors are fork extensions specially modified with our exclusive "GOAL POST" strap and chain attachment points. Custom fabricated to your specifications.
USES for Fork Extensions WITH LIFTING ADAPTERS:
Lift stone slab bundles
Unload, load containers
Move machinery or motors and pumps
Handle pipe , rounds or beams end-wise
Move/position long crates such as glass or ceramic components
Features:
Gapped post allow grabbing chain links between them
Post permit easy chain length adjustment
Cargo straps friendly
Posts are tall enough to secure strap loops
Sleeves are securely retained by self-locking pins inserted behind the fork heels
Heavy duty sleeve forks are available in many lengths and fork sizes
Five goal posts are arranged on each sleeve

Options:
Post count, position, etc.

Fork-Co Leads the Pack
With our industry best lead times (4-5 weeks on complex builds), full in-house engineering and design team, on-site manufacturing and fabrication facility just south of Houston, TX, and very large standard product inventory, Fork-Co is the right choice for your project. We stand behind our products 100%, either it accomplishes your goals, or we aren't done