Extra Heavy Duty Fork Extensions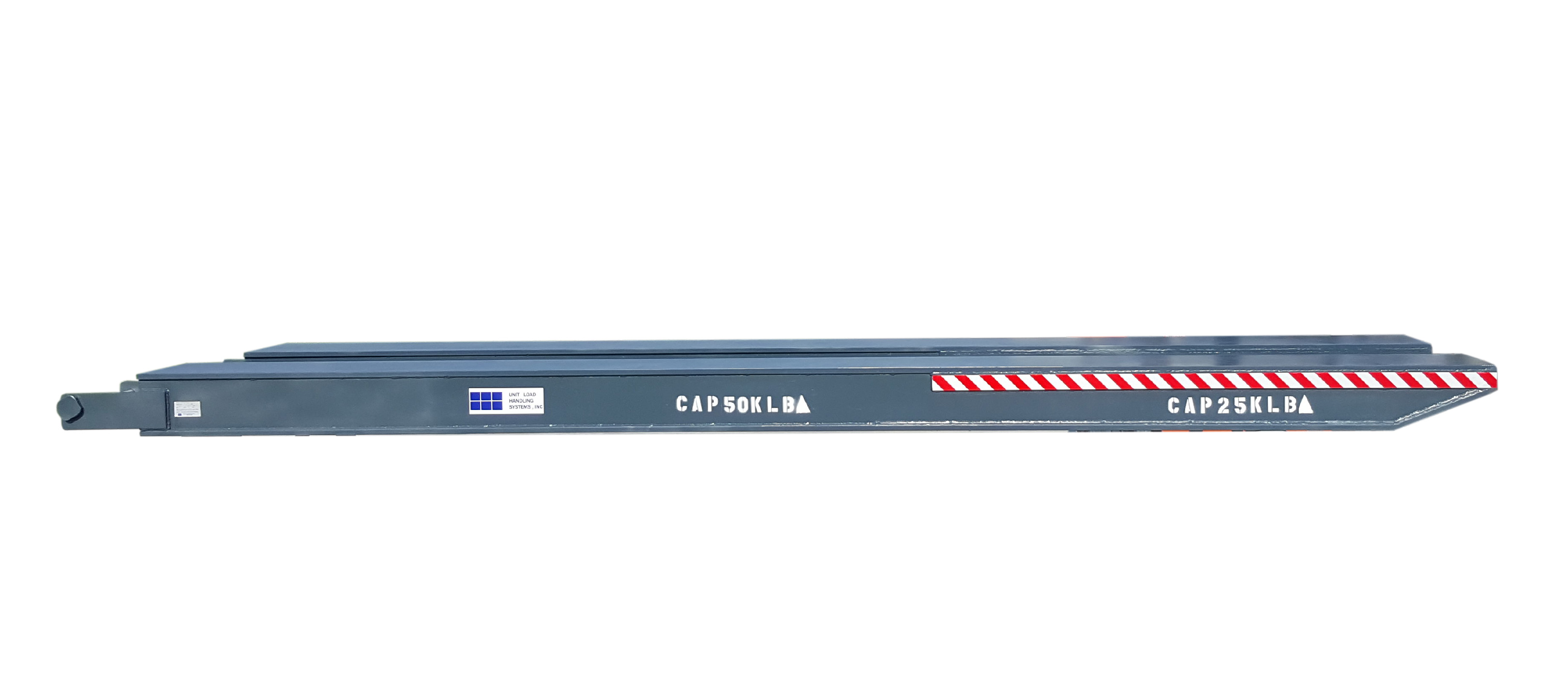 Extra Heavy Duty Fork Extensions
Extra Heavy Duty Fork Extensions are application-rated for handling extreme loads. These are custom designed and built to fit the forklift and the load being handled. They are designed to withstand tip loading and point loads such as from container rails, platforms or large diameter pipe.
Extra Heavy Duty Fork Extensions are Pin-locked at the heel of the fork for easy installation and removal. Storage is on the ground and installations is as easy as driving into them.
Designed, engineered, and fabricated at our facility in Alvin, TX.
Manufactured from high strength steel. Every design is run through our stress analysis process to ensure design integrity.
There is theoretically no limit to the size / load capacity Fork-Co can accommodate with our Extra Heavy Duty Fork Extensions. Full engineering and design documentation including stress analysis is a part of our standard work process and available for your review and approval.



Fork-Co Leads the Pack
With our industry best lead times (4-5 weeks on complex builds), full in-house engineering and design team, on-site manufacturing and fabrication facility just south of Houston, TX, and very large standard product inventory, Fork-Co is the right choice for your project. We stand behind our products 100%, either it accomplishes your goals, or we aren't done.