Extra Heavy Duty Sleeve Forks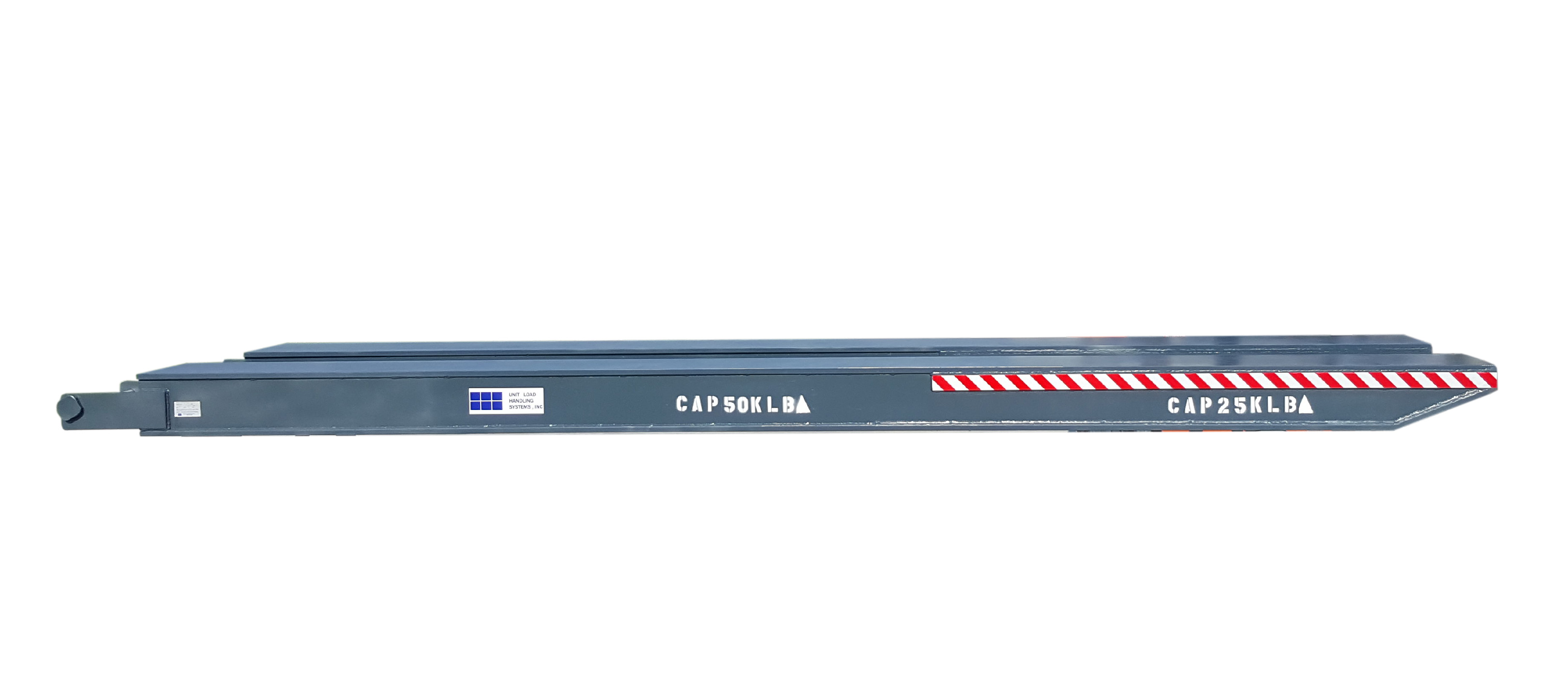 Extra heavy duty sleeve forks are application-rated for handling extreme loads. These are designed and built to fit the forklift and the load being handled. They are designed to withstand tip loading and point loads such as from container rails, platforms or large diameter pipe.
Pin-locked at the heel of the fork, for are easy installation and removal. Storage is on the ground.

NOTE: Extra heavy duty sleeves increase the truck's fork width and thickness.