Forks are quoted and manufactured according to the dimensions provided to us. Pin-type forks are not standard sizes. Do not assume any of the above measurements. Be sure in your dimensions.

FORK PROFILE FOR PIN TYPE CARRIAGE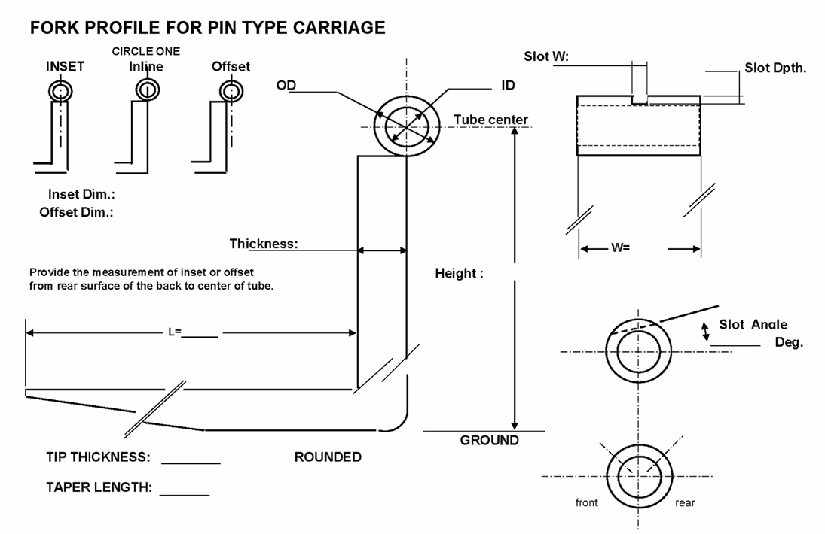 WE PROVIDE FORKS UP TO 110,000 LB CAPACITY AT 48 INCH LOAD CENTER. For a quote, download this page and fill in the dimensions. Fax it to the number, below or e-mail it to info@fork-co.com. We will, in most cases, return a competitive quote within 24 hours.

Please complete the form below to receive a quotation within the hour!