Fork Mounted Trailer Spotter
Fork Mounted Trailer Spotter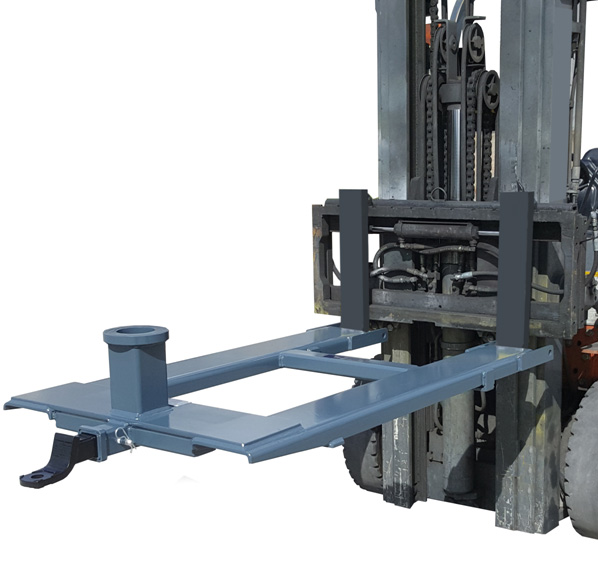 Uses
Move trailers and chassis with ease. No need for a tugger with Fork-Co's trailer spotter.

Features
Trailer spotter is a fork mounted attachment , secured to the forklift forks
The Spotter is equipped with a 2" receiver for standard ball-type hitches. It also has a fifth wheel pin receiver.
The fork pockets are locked by pins behind the fork heels.
Specifications
Tongue Weight Max 5,000 LB.

Fork pocket length: 48"

Fork out to out is 30" with 32" overall width.
Accepts forks up to 2 inches thick and 5 inches wide.
The attachment weighs 216 LB.