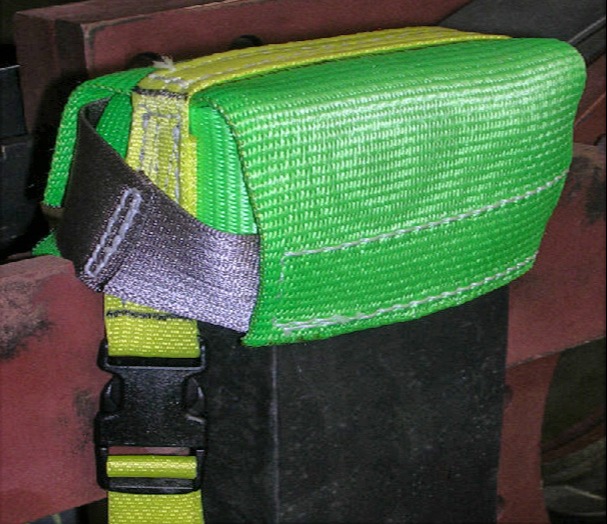 POLY TIPPED FORK SLEEVES
Fork Hats are made to cover the tops of the Fork Shanks. They are designed to prevent sharp corner damage to super-sacks during handling operations, but are useful to prevent damage to any soft load that might be damaged by the tops of the fork shanks.
Uses:
-Prevent damage to super-sacks
-Protect soft loads from sharp edges
Features:
- Installation is quick and easy, just strap in place.
- Heavy Nylon Construction is extremely durable.
- Straps positioned to adapt to any fork / carriage configuration.

Options:
- Fork width and Hat Length (Down the Fork Shank)

Delivery:
-As fast as 5 days ARO. Custom Built in our Web Shop to you specific requirements.

Fork-Co Leads the Pack
With our industry best lead times (4-5 weeks on complex builds), full in-house engineering and design team, on-site manufacturing and fabrication facility just south of Houston, TX, and very large standard product inventory, Fork-Co is the right choice for your project. We stand behind our products 100%, either it accomplishes your goals, or we aren't done.