FORK-HATS
Made to cover the tops of the fork shanks. They are designed to prevent sharp-cornered forks from damaging super-sacks (Big Bags) during handling operations.
FORK-HATS are made to order to fit your forks. They are secured by a seat belt-type strap under the fork lower hook. The heavy nylon padding guarantees the fork will not puncture those big bags of product.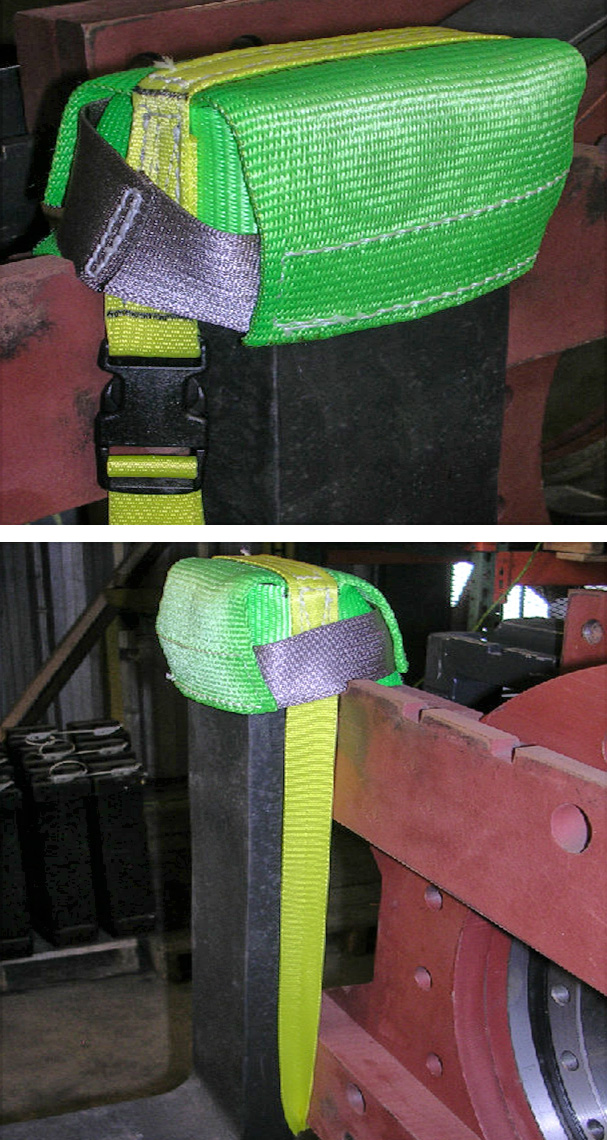 Fork-Co Leads the Pack
With our industry best lead times (4-5 weeks on complex builds), full in-house engineering and design team, on-site manufacturing and fabrication facility just south of Houston, TX, and very large standard product inventory, Fork-Co is the right choice for your project. We stand behind our products 100%, either it accomplishes your goals, or we aren't done.