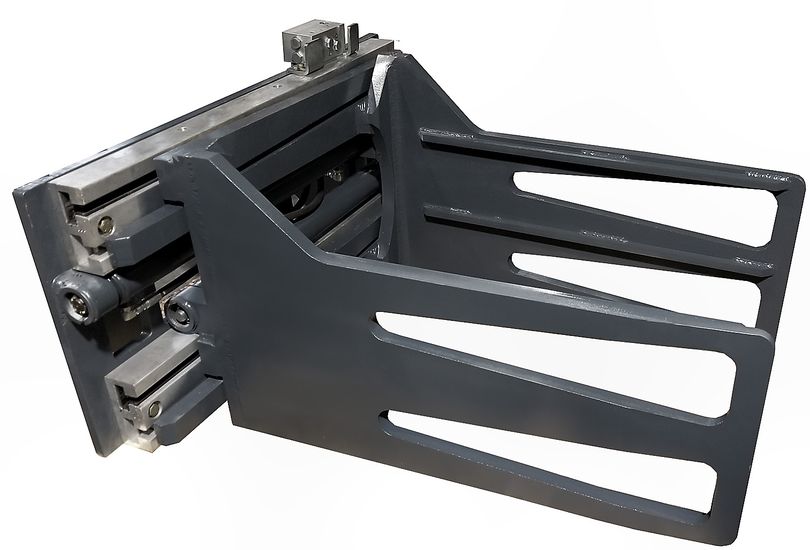 Forklift Bale Clamps
Bale Clamps are designed to handle bales of cotton, synthetic fiber, corrugated, metal and plastic without pallets. Fork-Co's D-Series Bale Clamps are available in non-sideshifting, sideshifting and rotating configurations, all offering a standard selection of arm sizes and opening ranges. Custom arm profiles and ranges are always available on request.
ITA and Pin Type mounting are available on all Fork-Co attachments.
Standard delivery times of 4-5 weeks are best in the industry.




Fork-Co Leads the Pack
With our industry best lead times (4-5 weeks on complex builds), full in-house engineering and design team, on-site manufacturing and fabrication facility just south of Houston, TX, and very large standard product inventory, Fork-Co is the right choice for your project. We stand behind our products 100%, either it accomplishes your goals, or we aren't done.