Fork Mounted Hydraulic Bucket
Fork Mounted Hydraulic Bucket


DBHS Hydraulic Bucket
DBHS HYDRAULIC BUCKET… A quick-detach occasional use tool for handling all kinds of bulk materials.
Full hydraulic control backwards and forward to 45 degree dump angle, plus the tilt angle of the forklift mast.
Hardened steel cutting edge welded to the bucket leading edge.
Maximum safe working load of 2,200 LB.
Does not include hydraulic hoses or adapters to connect to the forklift supply. However, these are available on request along with available quick couple hydraulic connectors.
Other bucket widths are available on request.
Painted finish standard. Galvanizing is optional at additional charge.
Includes security chain and hook to secure to forklift.
Hose termination bracket included.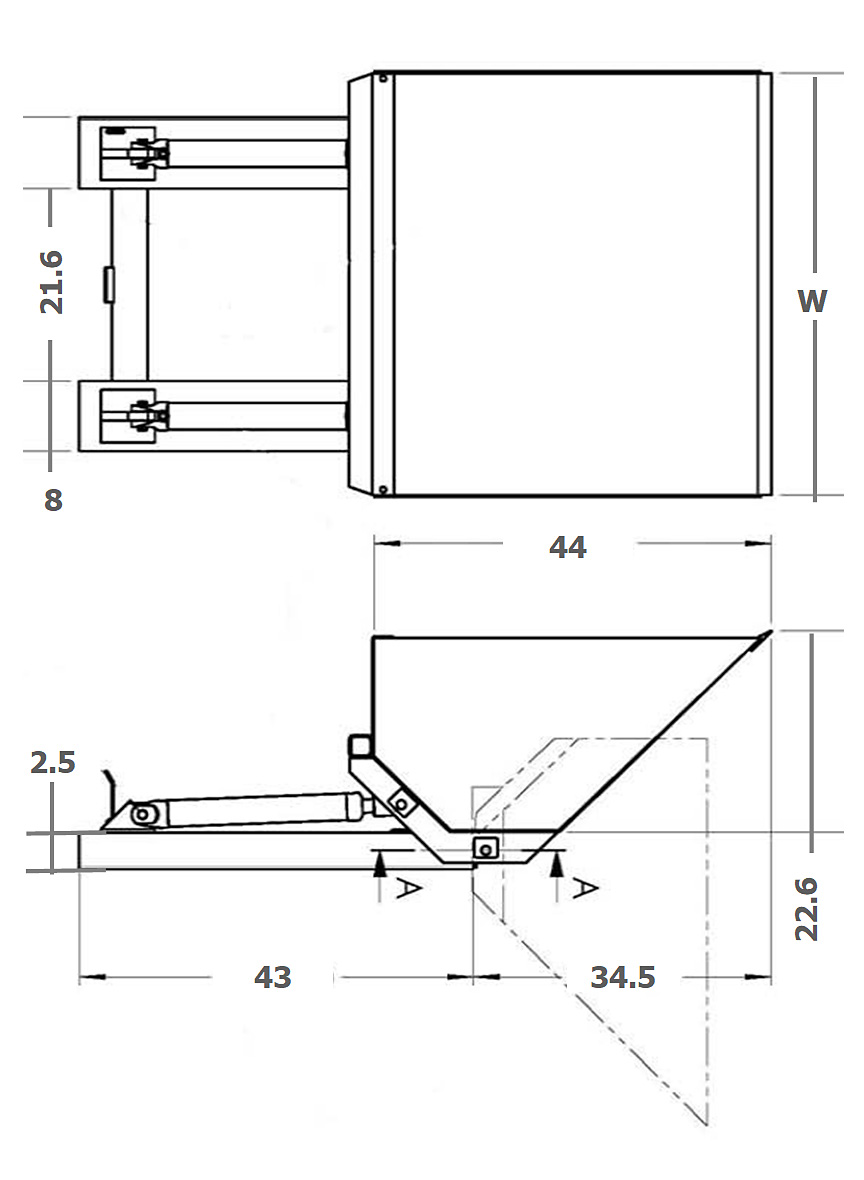 Fork-Co Leads the Pack
With our industry best lead times (4-5 weeks on complex builds), full in-house engineering and design team, on-site manufacturing and fabrication facility just south of Houston, TX, and very large standard product inventory, Fork-Co is the right choice for your project. We stand behind our products 100%, either it accomplishes your goals, or we aren't done.