Boat Forks and Marina Forks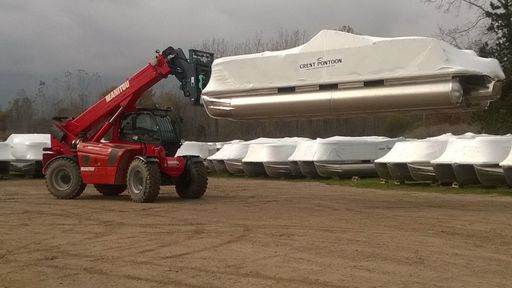 Boat Forks and Marina Forks
Boat Forks and Marina forks are custom designed products used in boat manufacturing, storage, and marina applications.
Boat Forks and Marina Forks and Boat Handling carriages can be adapted to telehandlers, front-end loaders, traditional forklifts, and negative drop fork trucks for applications involving launch and recovery operations.
In nearly all applications, Boat and Marina Forks are equipped with either Nylon / Polypropylene or High Durometer Polyurethane Rubber covers or coatings to prevent damage to boat hulls and provide a higher coefficient of friction for secure handling.
Boat Fork Length, Shape, Protective Covering, Mounting, and many other aspects must be considered when designing a set of Boat Forks.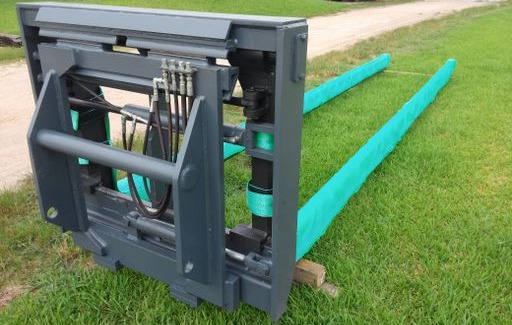 Boat Handling Carriages
In some cases Boat and Marina Forks are paired with a specifically designed boat handling carriage to allow positioning of the forks to varying boat styles (pontoon, inboard, inboard/outboard, outboard, flat bottom, V-Bottom, etc).
Boat Handling Carriages can allow for Fork positioning, sideshifting, and even contact angle adjustments to ensure proper engagement with the specific hull and power combination of the boat be lifted.
Boat Handling Carriages are most commonly used in Marina and Storage applications where a wide variety of boat and power combinations are encountered.
Boat Handling Done Right!
We are Avid Boaters
We are avid boaters! We understand the love affair and attention to detail required to ensure no harm comes to your boats!
Custom is what we do
There have never been two instances where the lift, environment and the boats handled are exactly the same. Fork-Co designs and builds to your application. Don't be forced to adapt your process to a standard product.
Lower Cost of Ownership
Our proprietary designs allow you to replace just the wear components
over time without being forced to replace structural components like the
forks themselves.
Why Fork-Co?
Industry Leading Delivery
We know you can't wait 8-10 weeks for a set of Boat Forks. Our standard lead times for custom builds is 4-6 weeks. Need it faster? We can do that!
We Listen
Not very application fits the traditional knowledgebase. We pride ourselves in understanding your application and delivering exactly what you want.
Integrity
It's our guiding principle. When you place your trust in Fork-Co you are
guaranteed that you will be happy with the performance of your product. If you're not, we aren't done.
Boat handling solutions are always a custom solution. Tell us as much as you can in the commentary section so we can be prepared to gather the remaining information as quickly and efficiently as possible. We know your time is valuable!

Fork-Co Leads the Pack
With our industry best lead times (4-5 weeks on complex builds), full in-house engineering and design team, on-site manufacturing and fabrication facility just south of Houston, TX, and very large standard product inventory, Fork-Co is the right choice for your project. We stand behind our products 100%, either it accomplishes your goals, or we aren't done.