FORK EXTENSIONS up to 96 inches long are stocked by Fork-Co in our Alvin, TX warehouse. Fork extensions are used to extend the usable length of forks. Open bottom extensions should not be longer than 50% of the original fork length.
To properly fit fork extensions, tell us the thickness, width and blade length of your lift truck's forks. We also need to know the type of loads to be handled. Loads must be uniformly distributed along the length of the extension and must not have load concentrations beyond the tips of the truck's forks. Fork-Co extensions are stamped with product ID and load capacity, as well as the recommended fork size.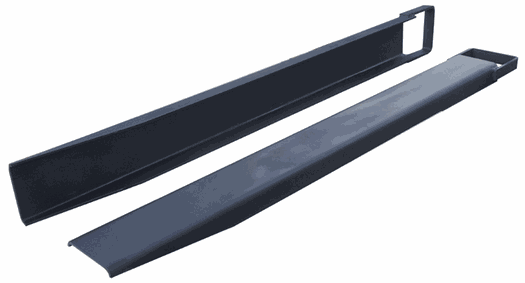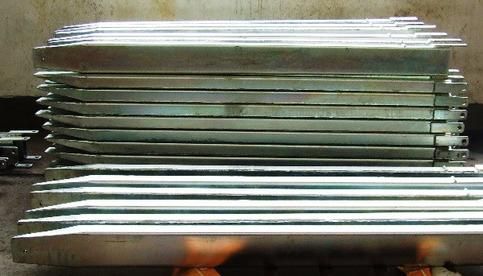 SLEEVE FORKS are heavy duty load handlers that can lift non uniform loads with adequate capacity to prevent bending. They were developed for use in Europe where trucks are side loaded at ground level due to the widespread lack of loading dock facilities.
Being heavy, they are installed on the forklift by driving into the Sleeve. They are secured to the fork heel by locking pins. Tips are tapered to assist entry. Heavy duty SLEEVE FORKS are often an economical alternative to extra long fork blades. The forklift can be used for general cargo as well as cumbersome, hard to handle products by installing and removing Fork Sleeves.
Stock sizes range up to 10 feet long for up to 2-1/2" thick x 6 inch wide forks. We have produced custom sizes up to 100,000 LB capacity and 16 feet long. Capacity rating charts are available from Fork-Co on request.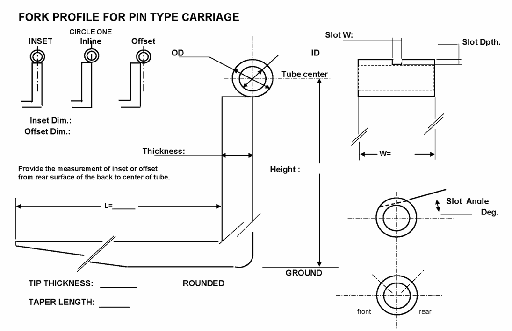 COIL HANDLING SLEEVE FORKS are designed to lift coils of sheet metal, wire or tubing without damage to the inside of the core wall. They are made in our Alvin, Texas plant from standard fork sleeves which are then covered by a reinforced heavy wall steel arched surface.
These are also retained to the fork heels using lock pins. A chain retainer can be included as well. Coil Handling Sleeves are built to order to fit the coil and forks used in the application.
STAINLESS STEEL SLEEVE FORK WITH POLY PADDING
Specially built sleeve fork for handling stainless steel or exotic metals. No carbon steel can contact the product.
ROLLER FORKS
THESE SLEEVE FORKS ARE DESIGNED TO HANDLE HEAVY CARGO PALLETS INTO AND FROM AIRCRAFT AND VEHICLES THAT USE ROLLER BED FLOORS TO MOVE THE CARGO INSIDE THE LOAD BAY.